You are invited to a showing of the Film "The Exemplar" …a film commissioned by the Universal House of Justice to mark the centenary commemoration of the passing of 'Abdu'l-Bahá.  The showing will be at Cinemark Redwood City (825 Middlefield Rd) on the Sunday after Thanksgiving.
Details:
Time: Sunday, Nov. 28th   –  10:30am-12:30pm
Place: Cinemark Redwood City  (825 Middlefield Rd)
RSVP: Please RSVP to http://evite.me/NJJVA7ADJF  ( …or by email to amysbayani@gmail.com)
More:The event is free – Masks required – Please join us for a bring-your-own picnic lunch after the movie in the downtown plaza
What is the film about?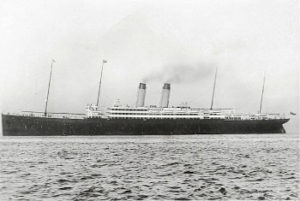 The film is about 'Abdu'l-Bahá, Son of Bahá'u'lláh – the Founder of the Bahá'í Faith. He was appointed as the Guide and Leader of the worldwide Bahá'í community after the passing of the Founder. He was a very unique individual and is known as "The Exemplar".
When did He come to America?
He arrived in New York in 1912 traveling on the White Star Line Ship "Cedric" – sister ship to the Titanic. He traveled from coast to coast and visited Canada also. His arrival was covered extensively in newspapers and He was invited to speak throughout the country to diverse audiences including peace organizations, women's organizations, race-related organizations, universities, and churches and temples. His talks focused on an astounding range of spiritual and social issues.
Why Now?
'Abdu'l-Bahá's earthly life ended in November 1921, one hundred years ago, and Bahá'ís worldwide are holding gatherings to commemorate his remarkable life. Don't miss this event to learn more about this remarkable individual.